So you've picked the perfect chair that matches your dining room or living room beautifully and its upholstery complements it in the perfect way. As you might know, each Casapitti made in Italy furniture piece is destined to last for generations and become more beautiful over time. For our beautiful Italian handmade accent chairs and dining chairs we use a variety of not only beautiful but also high quality performance fabrics: 100% Italian linen, soft and luxurious velvets and the Inside Out Snow, a high performance stain-proof polyester. A very popular fabric we use at Casapitti to upholster our lovely Italian handcrafted dining chairs is The Rollo. This is a high quality performance fabric. Due to its stain-proof qualities it is incredibly easy to use and easy to clean. If spilled, quickly wash off the spill with some water or blot the fabric with a damp cloth using gentle strokes. Thanks to the amazing quality this stain-proof fabric has, the mess goes away with zero effort.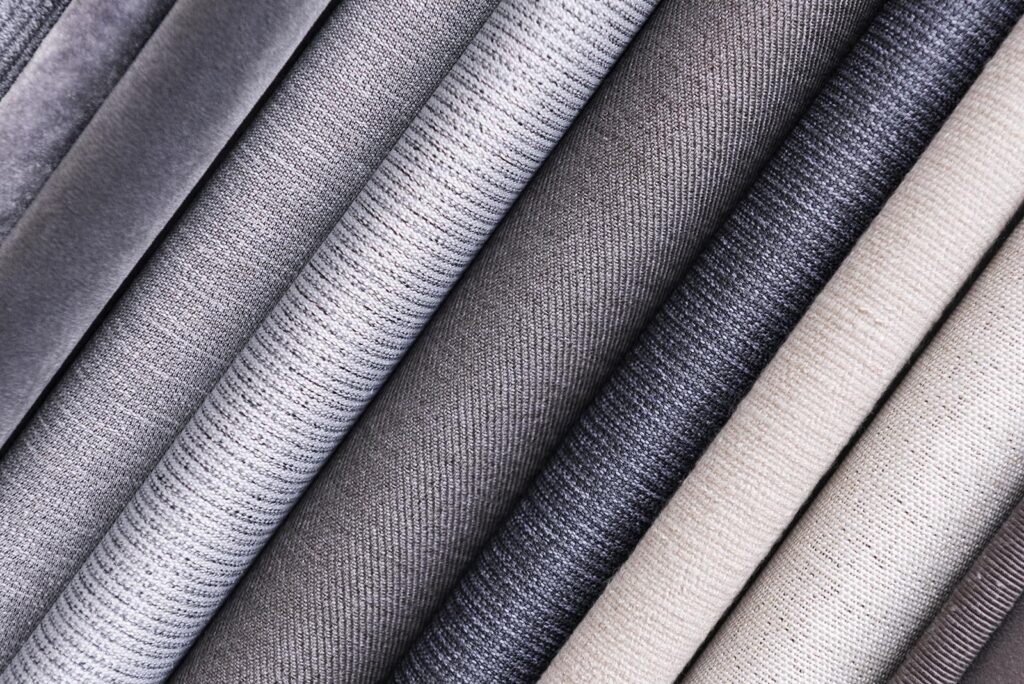 Nevertheless even some of the highest quality upholstery can suffer damage or deterioration over time if not properly cared for. But no worries, there are a few things you can do to prevent it and assure a long lasting life to your fabrics.
When we talk about upholstery what are we referring to? Upholstery is used when referring to the materials that make up the soft coverings of sofas, chairs and other types of furniture. These types of materials include padding, fabric, springs and webbing. The use of upholstery is not new at all, it actually goes back to the Middle Ages, where castles and noble houses' furniture were decorated with the finest fabrics. This practice grew in popularity during the 17th, 18th and 19th centuries becoming available to the rest of the population. During the course of the years a vast variety of materials were used as upholstery and padding, such as hay, horse hair and wool. These have all been substituted to metal springs and resistant foam to assure greater durability. Even though the interior materials may not be visible, they make a big difference in whether the piece is comfortable, and though fabric can always be changed (depending on wear and tear) there are a few things you can do before having the need to do so.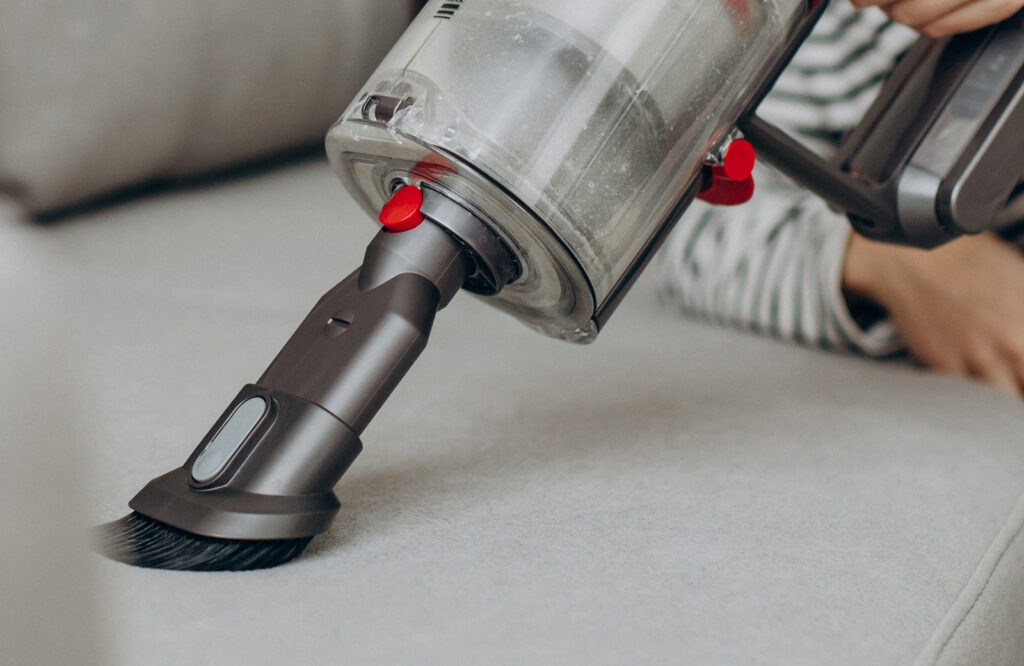 Dusting is a great way to keep your upholstery clean and looking great, and is also helpful in maintaining the life of the fabric itself. Using a vacuum with an appropriate hand held attachment to clean your furniture on a regular basis, try to reach the dust that accumulates down between creases. Some vacuums come with special upholstery hand attachments for cleaning. However, if using an attachment with bristles or a brush, be sure it doesn't snag or scratch the fabric before vacuuming your furniture.
A chair's fabric is obviously easily exposed to food or beverages, if by any chance any of these elements get spilled on your chair, treat the fabric immediately to achieve the best results. Do not rub the stain as much as you might feel the urge to do so, avoid doing it. Blot up as much of the spill as possible with a clean, dry, white cloth. If a stain is left for longer, the possibility to remove it completely decreases.
Do not use any harsh chemicals such as ethyl alcohol or detergents containing acetone, trichlorethylene, ammonia and other solvents, even in small quantities, since it might make things even worse. These strong chemicals might be too strong on the fabric and eventually ruin it. If you feel the need, you may apply a small amount of mild fabric cleaner to the stain and gently massage it with your fingertips, don't use too much product as it might saturate the fabric. If your fabric cleaner recommends a water rinse, apply a small amount of distilled water to the stained area and blot to remove. Tap water may stain or discolor the fabric due to its mineral content. You can leave it to naturally air dry, or use a hair dryer on the lowest heat setting, on a reasonable distance to evenly dry the fabric and prevent moisture rings.
So next time a spilling accident occurs don't panic! These simple but useful tips will have your back, or at least your chairs!