Without a doubt Florence is an extraordinarily beautiful city. Cradle of the Renaissance and one of Europe's great Art cities, Florence is also well known for its breathtaking landscapes, exquisite cuisine and rich History. Even though it is famous for so many things, not so many people know that it is also the birthplace of one of the most important musical genres still incredibly popular up to this day: Melodramma or Opera.
It all began in a Florentine salotto, or sitting room during the end of the 1500's, where some of the greatest minds would gather and discuss Art, Culture and Science. This group of intellectuals were called La Camerata dei Bardi or The Florentine Camerata, as the palace they would gather in was Palazzo del Conte Bardi in Florence. In one of their meetings they came to the conclusion that they would oppose the traditional singing technique, very popular in this period: poliphony. Taking inspiration from ancient Greek style performances they decided to introduce a new style using a single singing voice accompanied by one or more instruments.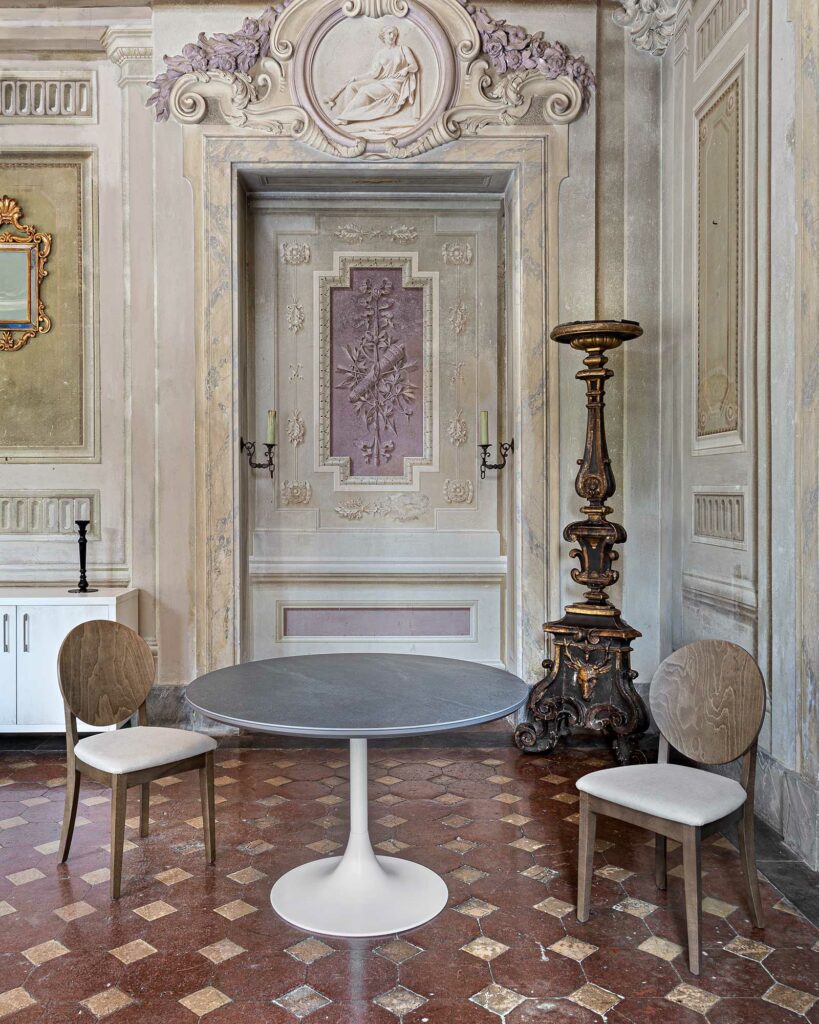 As a matter of fact, during this period some books were written and published to give advice for aspiring composers, one of these books written by Vincenzo Galilei, if that last name rings a bell it's because he was the father of famous and celebrated 1600s scientist Galileo Galilei. In this book, Galilei would advise aspiring composers to observe a prince or gentleman's behaviour: the way in which he directs himself towards other people, during everyday life's situations, and manage to transform this into singing. Thus a new style was born in which music, poetry, fabulous costumes and scenography are combined into a single extraordinary performance: Opera singing.
So what is actually melodramma or opera? Melodramma comes from Greek mèlos, which means drama and singing. Melodramma or Opera Lirica is a theatre exhibition in which the performers sing about an event or a series of events, taking inspiration from everyday's situations, mythological or historical events. Music accompanies a story where characters interact among them by singing.
Opera can be a bit confusing if one's not familiar with the genre, but this doesn't mean you should deprive yourself from enjoying such a pleasure. Opera usually begins with a piece of music performed by an orchestra, and it is called Overture or Prelude. The narrated event is divided into Atti or Acts, and these are divided into Scenes. The pieces the characters sing are called Aria, and the texts that are part of an Opera are written in a Libretto. Now that we've got this part straight let's find out how it became so popular.
The first melodramma in history was Dafne, by Jacopo Peri, presented in a small, private performance in Florence, Italy in 1597. This style fascinated and generated curiosity among the public, but the event that cemented its success was the presentation of l'Euridice by Jacopo Peri during the lavish wedding festivities between Maria of Medici and France's Henry. This was the event of the year, many of Europe's most important figures: nobility and powerful personalities, la crème de la crème. This new and exciting style was soon replicated in many other presentations throughout the years.
Seventeenth century Opera took inspiration from mythology and ancient history. These presentations had it all, breathtaking scenography, special effects, fabulously extravagant costumes, made with the finest fabrics. As you may know, when it comes to fabulousness for fabrics and costumes Italians know their craft. At Casapitti we are well aware of this when we choose the fabrics to complement our beautiful Made in Italy dining chairs and accent chairs. Think of the smooth and delicate velvet blue or velvet grey on any of our gorgeous accent chairs or dining chairs, the perfect touch to add some theatrical vibes. Or the fresh and stylish linen flax, that surely complements any piece. Now we're just getting carried away by the fabulousness of this music genre.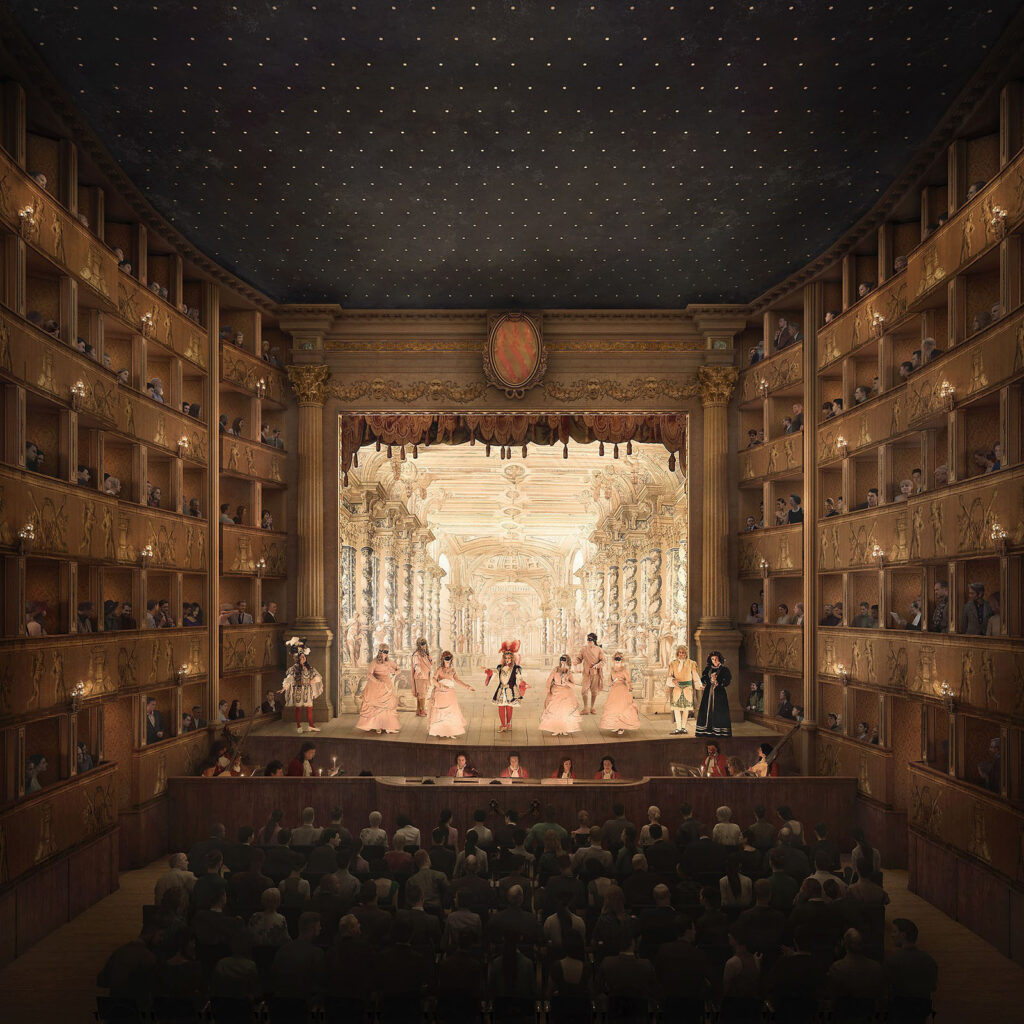 Back to the 1600s, the Opera genre became increasingly popular and many composers followed this style. It was firstly intended for a selected audience and performed in court or noble's palaces during special festivities, one of a kind events. It was until 1637 that the first paid theatre, the "San Cassiano" opened its doors in Venice, in which the bourgeoisie were able to attend and experience these unique performances. Soon many theatres opened all over Europe where new operas were displayed and Opera bloomed.
This musical genre has certainly evolved over the years and explored innumerable styles. The world has experienced masterpieces from genius composers such as Verdi, Bizet, Puccini, Beethoven, Wagner, Mozart, Rossini, to name only a few. We have been delighted by the extraordinary voices of Luciano Pavarotti, Maria Callas, Placido Domingo, Enrico Caruso, Renata Tebaldi, and the list could go on infinitely as this genre is exceptionally rich.
In Casapitti we are immensely proud and honoured to be the birthplace of such an extraordinary genre, rich in styles and history. Melodramma is Made in Italy, just like our handmade furniture, from the hands of expert artisans.