After a long day isn't it marvellous to relax with some music and a glass of wine? Especially if we're talking about a glass of Italian wine, like a Chianti, with its bright ruby colour, medium-bodied, highly acidic, tartly-juicy. It is simply magic in a glass of wine that transports you to the Tuscan Hills with every sip. This exquisite wine pairs perfectly with everything: a delicious plate of homemade pasta, a Bistecca Fiorentina, pizza, cold meats and cheese, the possibilities are endless. Served at lunch or dinner with family and friends gathered around one of Casapitti's beautiful handmade tables. But what if it spills on its beautiful porcelain top?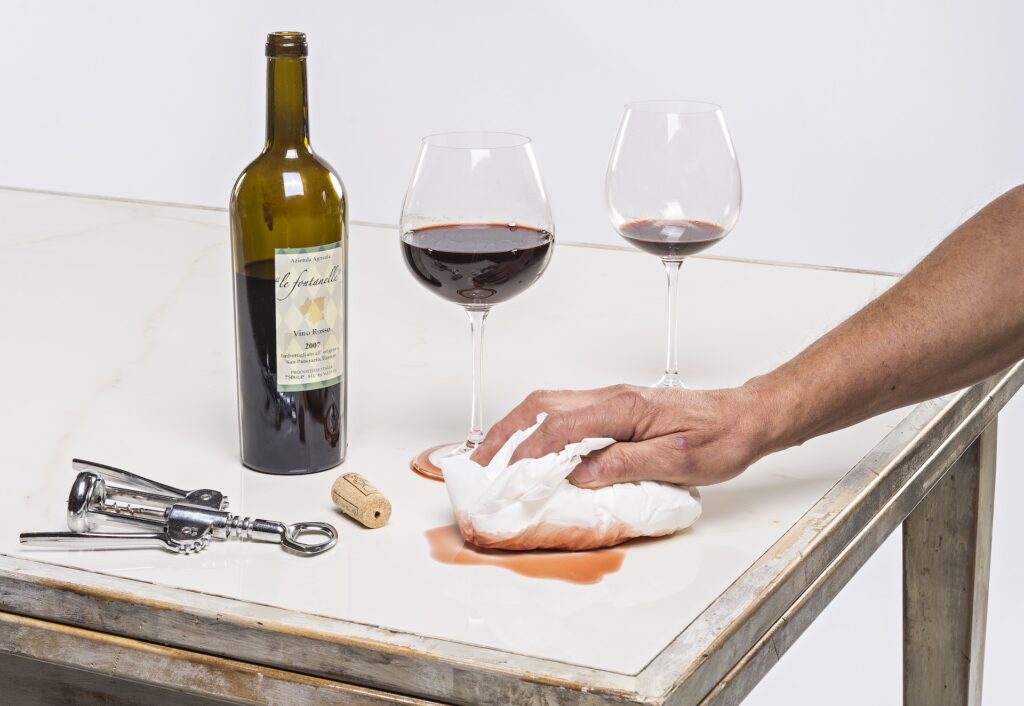 No worries we've got you covered since our porcelain has an incredible amount of qualities. It is incredibly resistant to the most common acids, it's resistant to heat and so easy to clean you'll be amazed. Also what if some of the wine spills on your dining chair? Yep, not a problem either since our high performance rollo fabric is stain resistant. Due to its stain-proof qualities it is incredibly easy to use and easy to clean. If spilled, quickly wash off the spill with some water or blot the fabric with a damp cloth using gentle strokes. Thanks to the amazing quality this stain-proof fabric has, the mess goes away with zero effort.
So what exactly is Chianti wine and where does it come from? The enchanting Chianti Hills is an area in Tuscany, world famously known for its exquisite wine, from which it takes its name. This mountainous area stretches through 7 sub-zones between Florence and Siena provinces and even though wine has been produced in this area since the Etruscan populated this region, and known as Chianti since the 13th. Century, it was in 1716 that an edict issued by Grand duke Cosimo III de' Medici that defined its borders officially. Chianti wine is produced of Sangiovese grapes in its majority. Due to this region's soil composition, it has a characteristic floral scent, dry and deeply savoury flavour. Other types of grapes that can be part of a Chianti wine are: Cabernet, Syrah, Merlot and Trebbiano.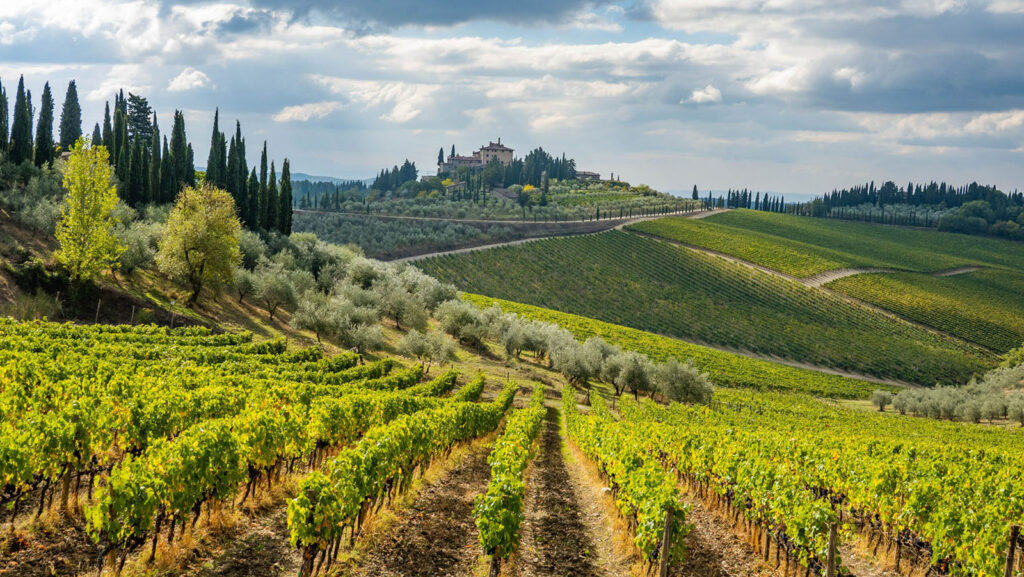 In 1967 the Chianti Classico was officially recognized as a DOC (Denominazione di Origine Controllata – Controlled Denomination Origin) and two decades later upgraded to DOCGG (Denominazione di Origine Controllata e Garantita – Controlled and Guaranteed Denomination Origin) Italy's highest level of wine classification. Chianti Classico DOCG is considered by experts to be one of the highest quality varieties among Chianti wines. It is easily identified by its famous symbol: a black rooster enclosed in a burgundy circle on the neck of the bottle. This variety of Chianti is produced in the very heart of the Chianti region, a portion from the whole Chianti area.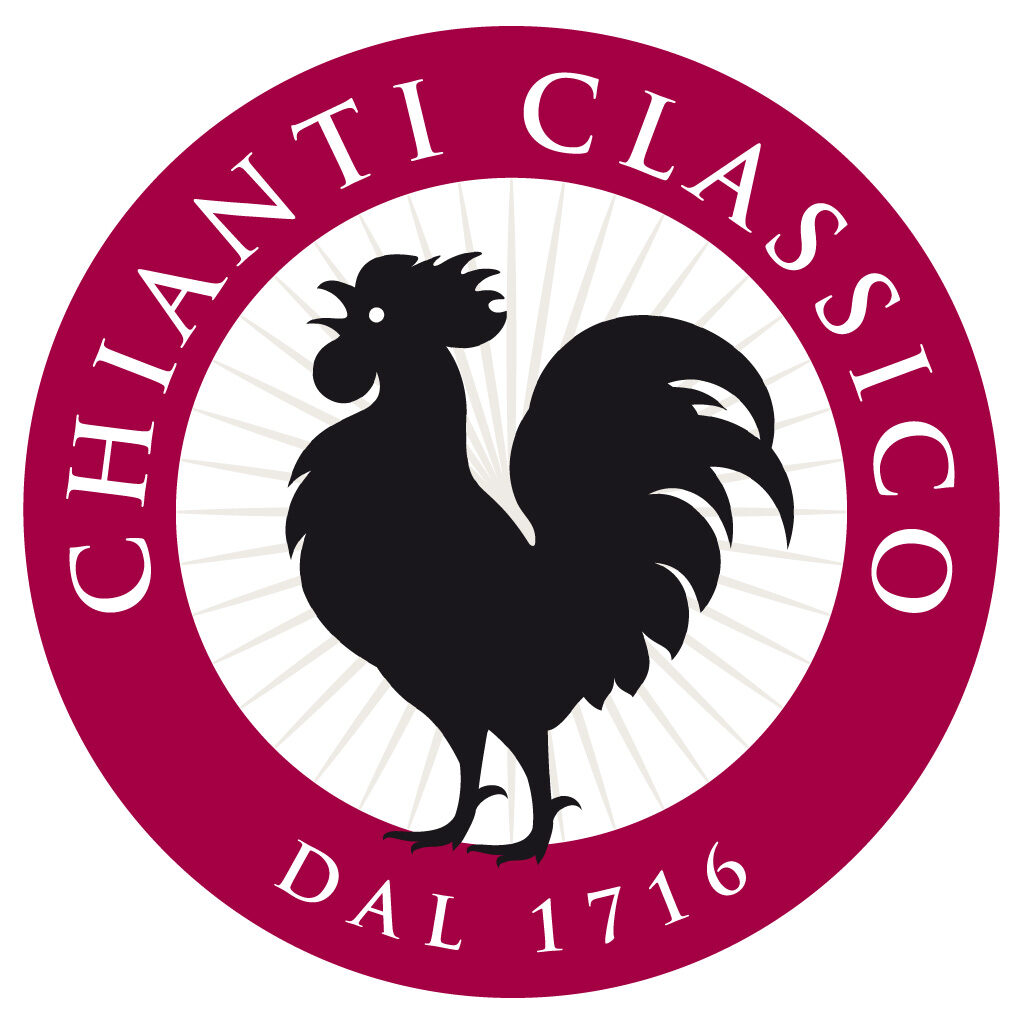 There are three types of Chianti Classico: Chianti Classico Annata, Chianti Classico Riserva and Chianti Classico Gran Selezione.
The Chianti Annata consists of 80% Sangiovese grapes and is aged for a minimum of 12 months. Chianti Classico Riserva consists of 80% Sangiovese grapes, and aged for at least 24 months).
Chianti Classico Gran Selezione was introduced in 2014. It is produced exclusively from the winery's own Sangiovese grapes and represents the maximum degree of excellence as an expression of the production of each estate. It is aged for at least 30 months.
Chianti wine is one of Italy's numerous wine varieties, it represents Italian excellence in wine making, among so many other things we excel at, wink*.
At Casapitti we are happy to know you enjoy the Italian lifestyle and its wonderful qualities. We commit ourselves to bring you only the best in Italian furniture design and keep up with Italian lifestyle excellence. Each Casapitti furniture piece is destined to last for generations and become more beautiful over time. We use high quality wood when we manufacture each one of our beautiful pieces, all made in Italy by expert artisans.