Chairs are an everyday object, some are comfortable to relax, some are ergonomically designed to give you a good posture and comfort while working, some others are simply a work of Art, studied, designed and projected to be not only aesthetically interesting but also functional. Some other chairs' designs are groundbreaking and eventually become a staple throughout history. But do we really stop by and think about its history? The process it has gone through to become what it is today?
The chair has gone through many changes throughout the ages. In ancient times people would sit on stools, benches and trunks. These were all simple and rudimentary furniture pieces, the bench was a single wooden board that rested on two wood supports, and it was wide and long enough to sit groups of people. Benches and stools are functional but definitely not comfortable. Especially if you have to sit for hours, it doesn't support the back and the base is quite hard. Don't get me wrong, chairs with a back support did exist, some of them were even built with precious materials such as marble, jade and gold. Some of them had cushions filled with hay and linen, but these were exclusively made for kings and queens. Nobles and the clergy also enjoyed these luxuries but the rest of the population would use benches and stools. Fast forward to the present day and we've definitely come a long way.
At Caspitti we are immensely proud of our handmade dining chairs and accent chairs. These made in Italy chair's stylish design and high quality materials is something we like to brag about. One of the styles we really love about our chairs is the Mid Century design inspiration. The perfect way in which Mid Century design chairs balance refinement and modernity is something to be mesmerized about. But where does this style come from?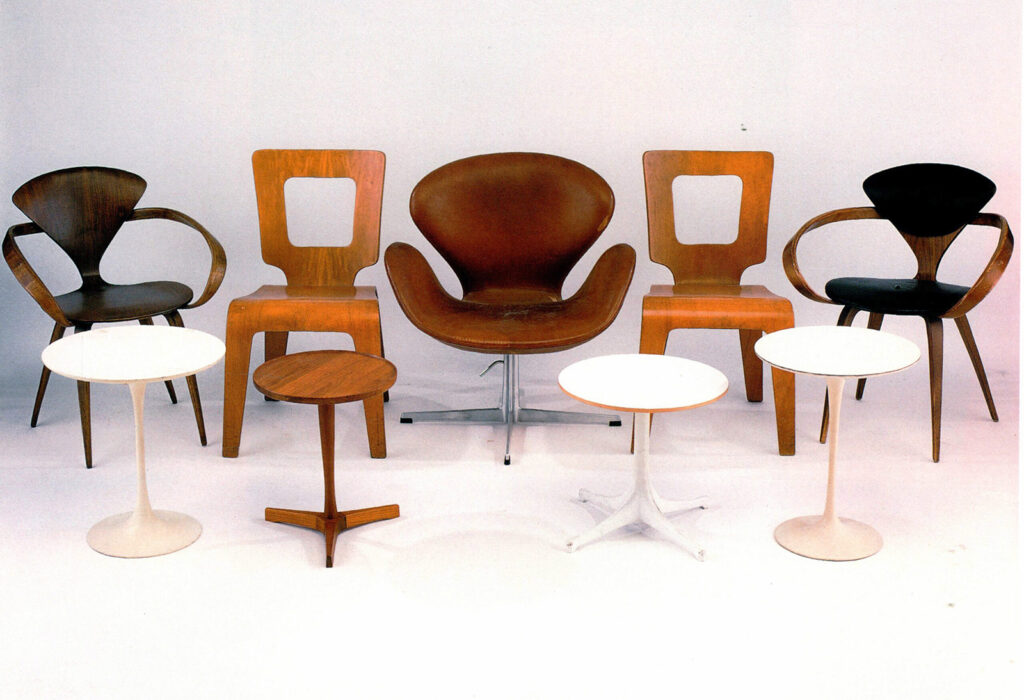 In 1984 art historian and writer Cara Greenber coined the phrase 'Mid-Century Modern' referring to the global and iconic design of furniture style from the 1940's and 1960's. It evokes clean sculptured lines and a perfectly balanced aesthetic. Mid-Century furniture is also known as "furniture candy".
Mid Century furniture was rooted in notions of functionality, elegance and simplicity as championed by the likes of the Bauhaus and Le Corbusier, whose motto "a house is a machine for living" and also "good design for all" worked perfectly and was incorporated perfectly into the ideology of mid-century designers.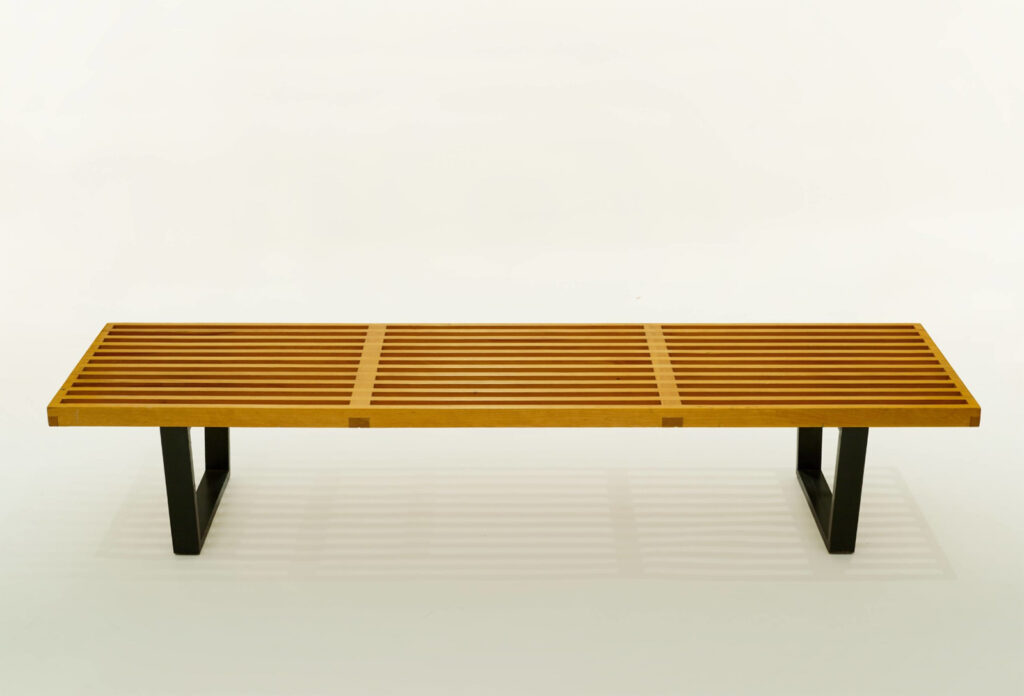 George Nelson's 1946 Platform Bench is often considered as one of the first memorable designs of this movement. It was created to be mass-produced in order to be affordable to the average homeowner. After this functional and smart chair was available, it continued to diffuse the notion that design could be a part of everyone's life, not just the wealthy.
For Mid-Century designers using new materials like metal, glass, vinyl, and plywood, combined with wood were used to create groundbreaking and exciting combinations. Balancing harmony and tension. Beauty and simplicity. All in a product that could reach everyone's home.
Our made in Italy Caterina chair evokes the classic design of Mid Century furniture, with its bentwood backseat: simple yet balanced lines. This gorgeous chair is ideal for any living space as it matches beautifully with other styles. Its padded seat manages to embrace modern technology when using the rollo fabric: a stain resistant – high performance fabric. Not only that, it matches beautifully with any other of Casapitti's Italian fabrics.