Your dining room is usually the space in your home where wonderful meetings happen. Whether it's a dinner party or an everyday lunch it's always a good thing that you and your guests feel comfortable and at ease. But what if the space available for the dining room is more restricted? That is certainly not a problem! We have some wonderful suggestions and ideas to help you make even the smallest gathering a wonderful experience. 
Opt for An Extendable Table
An extendable table can be a game changer when it comes to smaller spaces. Take as an example Casapitti's Paolino. This is a table that combines beauty and functionality. It has different lovely finishes that match perfectly with its porcelain table. This is a tabletop that can take on anything: it's resistant to heat, it's resistant to bumps and easy to clean. But that's not the best part, it's extendable. It can seat 4 people comfortably when closed, but if you open its extensions you can comfortably accommodate 8 people! No guest is left behind!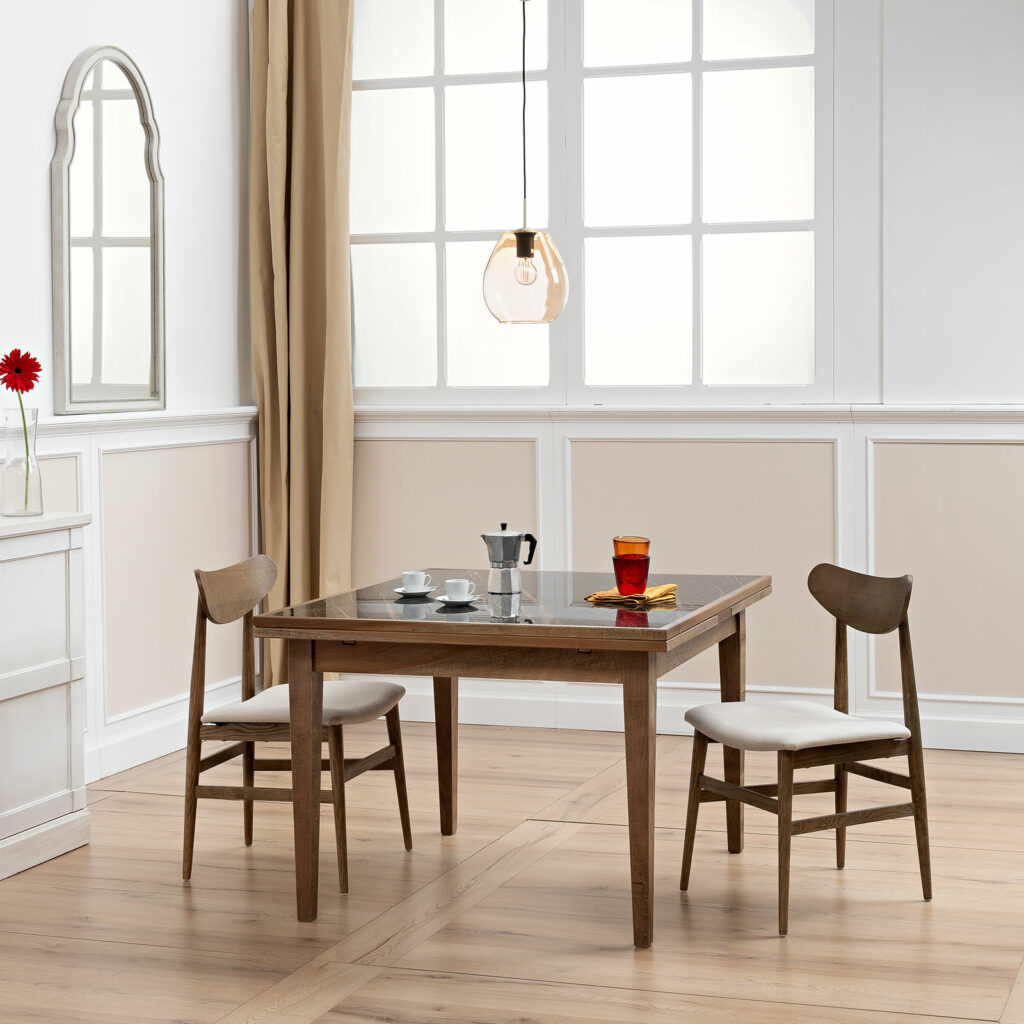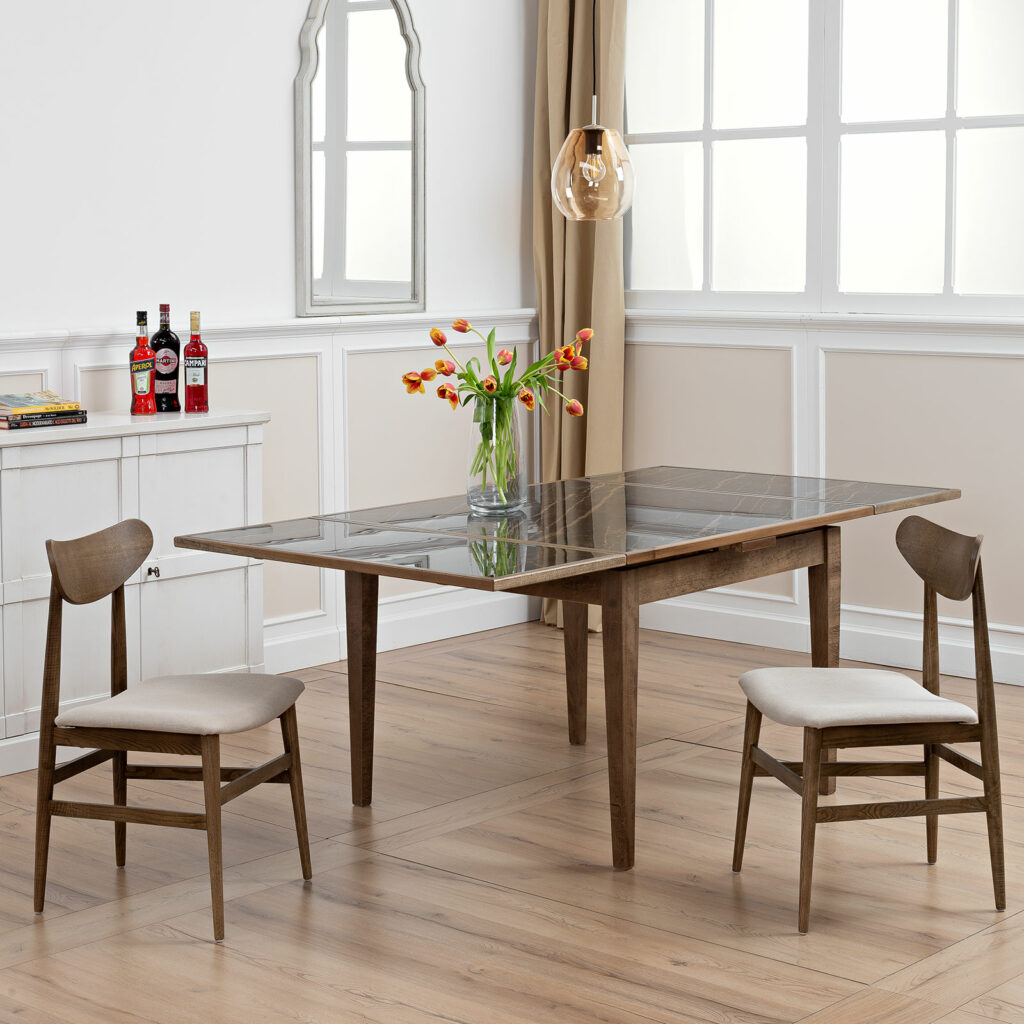 Another great example of a stylish yet functional table is Federico. It has a lovely pedestal base that takes no space. It also has a central tabletop made of porcelain, which can take any hot plate or pot. This is a square table that when opened reveals a lovely and original hexagonal shape that can seat more people comfortably.
Soak in light
A smaller space can sometimes give a gloomy sensation, but light can completely change the feeling. Try to use light shadows or even banish them if your windows are not big enough. Let in as much light as possible. If you decide to add curtains or shades for the room's aesthetic, choose a light colour, this way it will make less contrast against the light and will brighten up your space.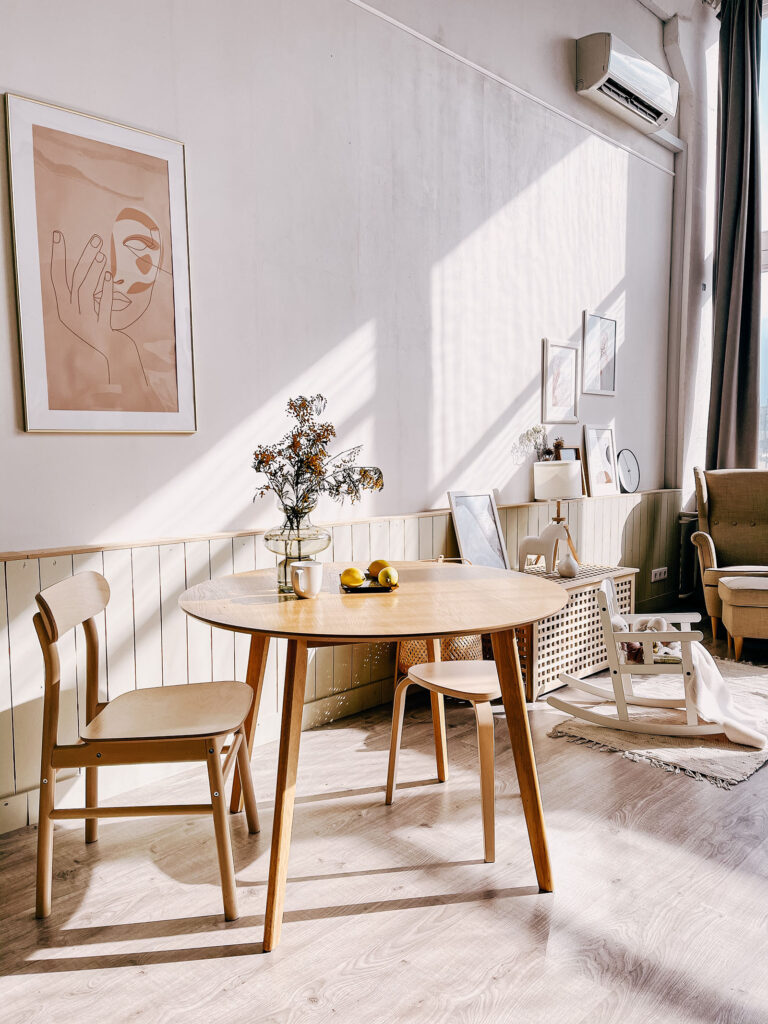 Make every corner count
If you are setting your dining table in a space shared with your kitchen, you can absolutely use one of the corners to set it as your dining space. A corner bench saves a lot of space, and it certainly can complement your space giving it a cosy home feeling.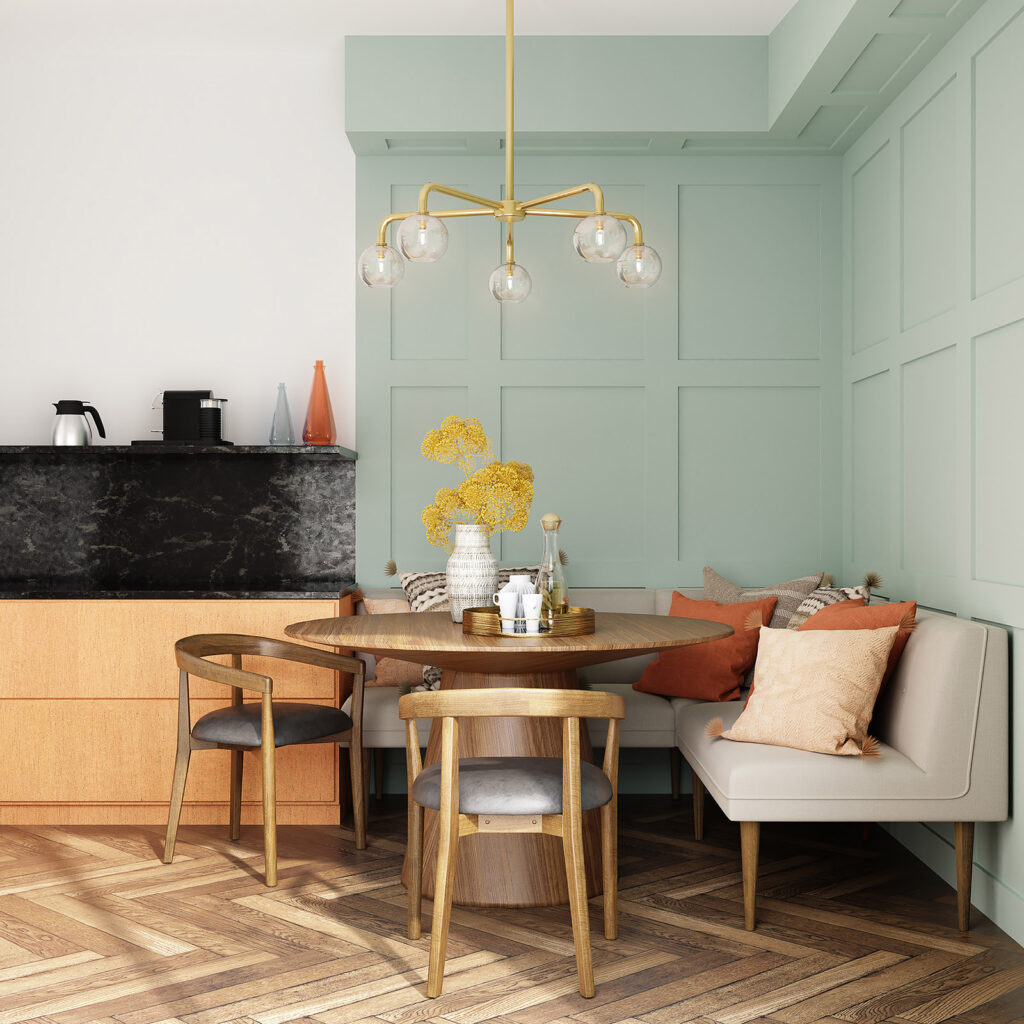 A hallway can be an improvised dining space
If you have a large hall that connects rooms, you can consider using it as a dining space. Place a table against the wall, a piece that can be easily moved. When needed, place it in the centre with its respective chairs. Just make sure that you have enough space to move from one place to another.
Sometimes Less is More
When the space is restricted, having too many accessories might make it feel crowded and packed. Consider decluttering and reducing the number of ornaments or objects that are not necessary. However, if you don't want to let go of some things, try to keep them as tidy and organised as possible, as it will give you a sense of space.
A Large Mirror Can Give a Space Illusion
Choose a large mirror placed in front of a window. This way it will reflect much more light. Also, a large mirror can easily create the illusion of larger spaces. Try playing with the walls to see where it might work better.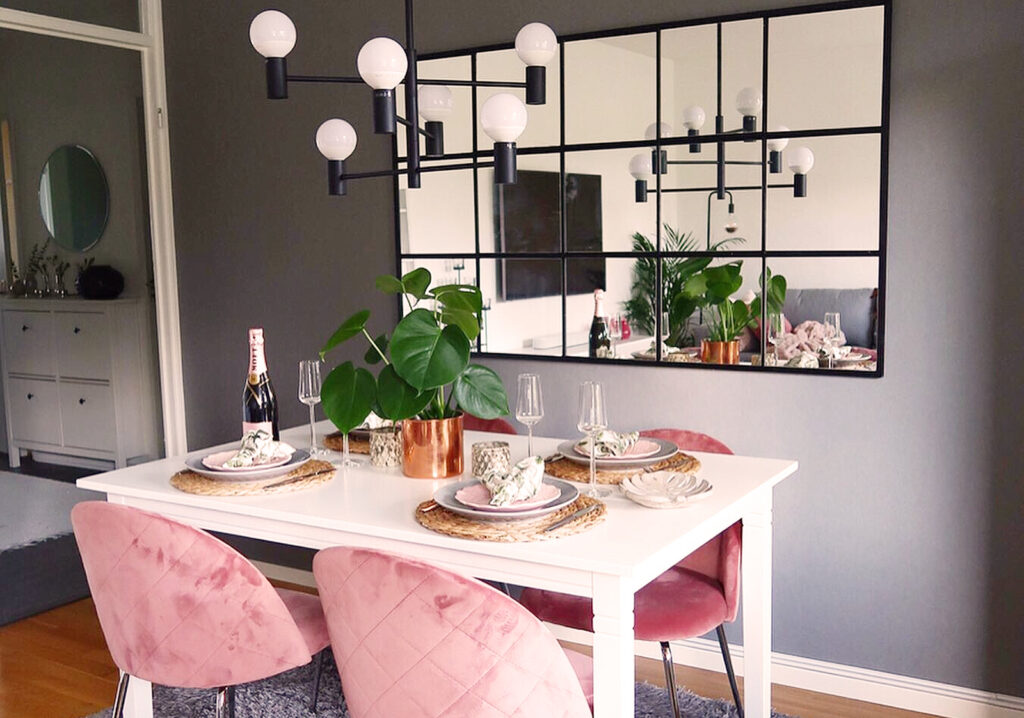 Choose The Perfect Lighting
Without a doubt, there are an infinite number of styles you can choose as a light fixture. You will obviously select it based on your taste and your preference. The important thing is that you select something that won't dominate and saturate the room, subsequently making it feel smaller.