Light is essential for all beings. That magnificent electromagnetic radiation can be detected by the human eye. Light is not a concept to explain simply, it varies depending on the context it is experienced and perceived. It transports information and reveals realities. Light is a primary instrument and a life source also for plants. This is why the light in an environment is essential. It can completely transform any space, making it habitable or unbearable.
Berlin-based architect Ester Bruzkus known for her brilliant and playful interior designs understands the major role lighting has when projecting a space or a room: "The most important thing about lighting, in general, is that it reinforces the architectural idea of space but it also needs to create the right atmosphere. In an open-plan living room, it's crucial to make areas within the overall space, and have different possibilities for when you're eating, watching a film, or cooking."
At Casapitti we are well aware that choosing the right lighting in your house or living space can be a difficult task, as it doesn't have to be only functional but also aesthetically pleasing and harmonious with your surroundings. The final goal is to achieve visual comfort and pleasantness in your space. We have come up with a few tips and ideas to help you find the perfect lighting.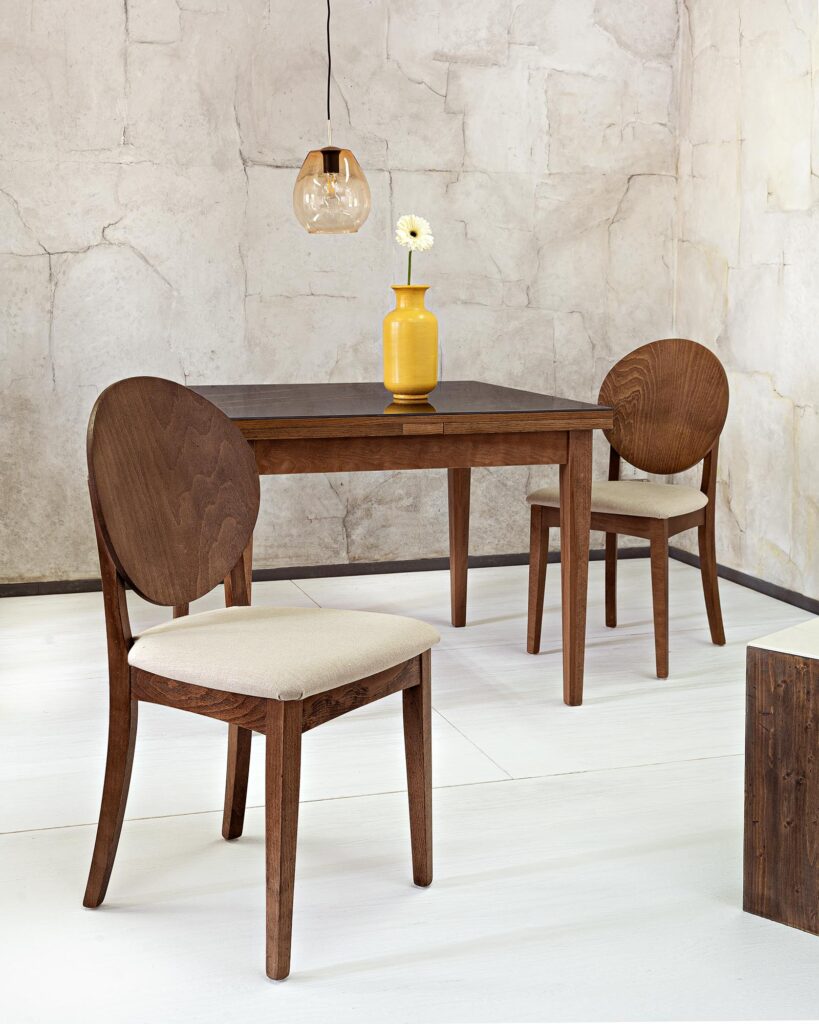 1. Size is important
It is important to have the measurements or a specific idea of the size of the room you're choosing the light for. A lamp or chandelier must be proportionate to the size of the room. You don't want to place a small lamp in a large room or vice versa. US acclaimed Interior Designer Billy Ceglia has a specific formula to calculate the proportions of a lamp or chandelier for a room: "To be sure a ceiling fixture is large enough for your space, especially a chandelier, a quick guideline is to measure the length and width of the room. Then add them together and convert them to inches, and that will give a starting point for the ideal size for a light fixture. For example, a 36" wide fixture would be ideal for a 20 by 15-foot room." Then he added "One also needs to consider the visual weight of the fixture. If it's light and airy, it may be better to size up, dark and massive, sizing down might be a better option."
2. Lampshades can have an effect
Tom Bartlett, architect and interior designer based in London's Clerkenwell, is known for his use of colour and refined, modern spaces. Bartlett states that lampshades can change the whole look and aesthetic of a space. "Lampshades can be a mystery: the size, shape, height, colour, and fitting all need to be considered. Take the lamp with you and decide what to buy by trying various shades on it. The colour of the lampshade will affect the light, so stick to warmer fabrics."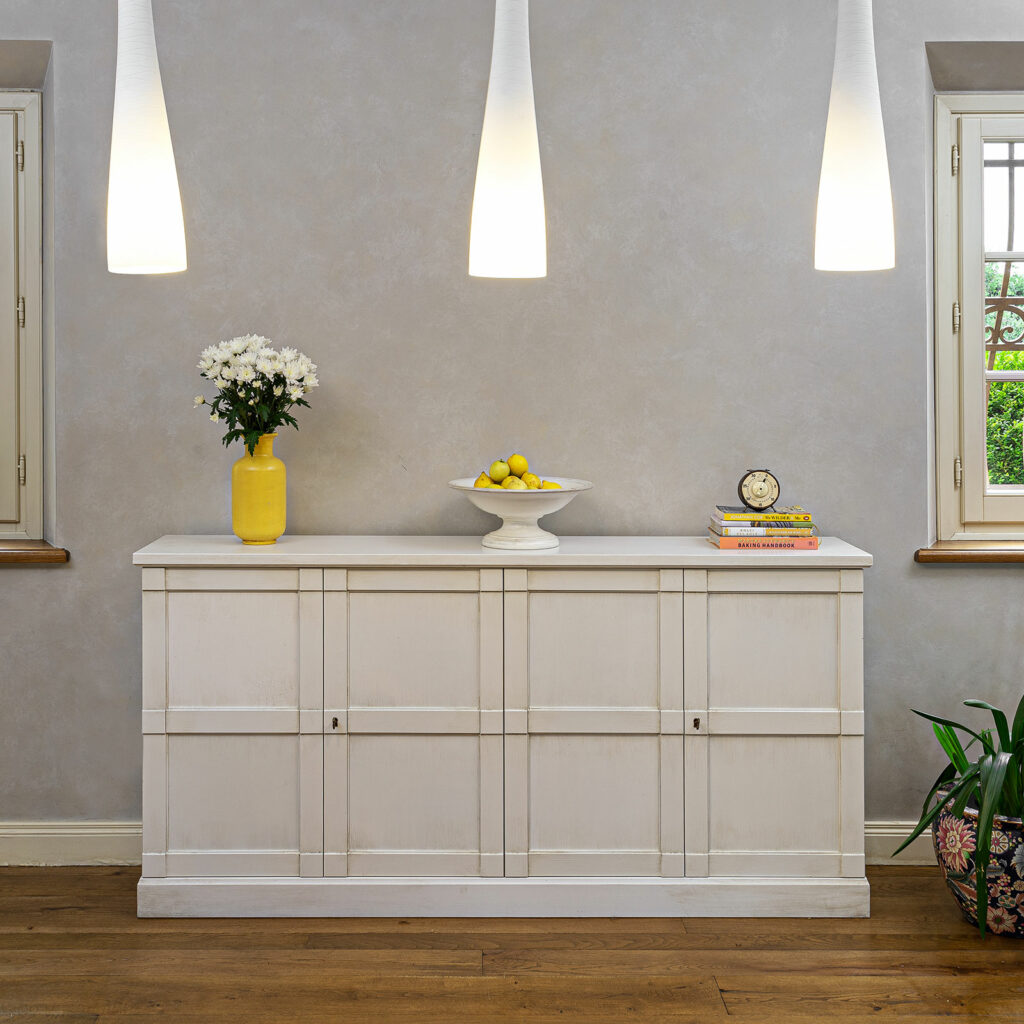 3. Lighting can also be the centre of attention
If you're interested in having a strong and impact piece of decoration in the room, you may also consider making it functional as well. "Lights can be spectacular and the design focal point in a room," says Esther Dormer, Pittsburgh-based interior designer. "From ornate chandeliers to simple globe pendants to oversized rustic wood lights, one can create an incredible vibe through lighting alone."
4. The colour and warmth of the light are everything
It is important to keep in mind that light has different temperatures that can completely alter the mood of a room. Some LED lights vary from cool to warm tones, depending on the type of lamp you chose. "With LEDs, there are many variations, from warm white to amber. By playing with the hues, you can create a mood depending on whether it's for a workspace, a dining room, or a bedroom. You can have the most beautiful feature light in the world, but if you put the wrong bulb inside, it won't look right." states Christophe Poyet, from Humbert Poyet Studio.
5. Balance is important, to achieve this, contrast and diversity are necessary
It is rightfully believed that balance is necessary to create the right aesthetic for a room. By balance, we don't necessarily refer to things being completely symmetrical. It is key to find lamps or light fixtures that complement each other, not only in design but also in size, and that work harmoniously with your furniture pieces. "Don't be too even with lights" mentions Ester Bruzkus – "you want diversity and contrast. One way of doing this is by having light at varying heights, such as table lamps, floor lighting, and lighting integrated into the ceiling in different directions."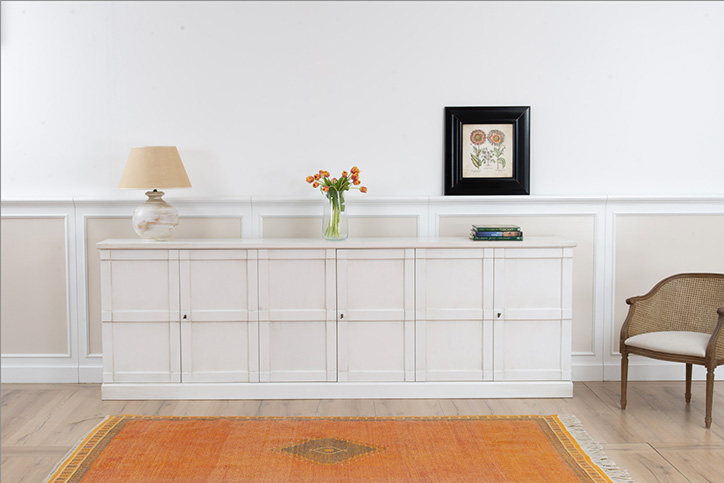 These are great examples of things to keep in mind when choosing the lighting that matches perfectly with our beautiful handmade in Italy pieces. Each one of our furniture pieces reaffirms Casapitti's mission, which is to bring you the heritage and traditions of our skilled Italian masters.